Wildly Wicked Dance Party Masquerade Ball
FEATURING THE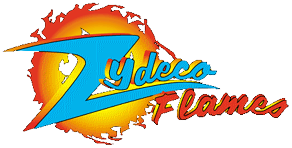 Saturday, October 30th, 2021
6:00 pm – 10:00 PM
Join us for the second Sausalito Music Revival™
Hosted by Sausalito Sister Cities, Inc.
Tickets now on sale.
Sausalito Sister Cities, Inc. Fundraiser
Dance Party Masquerade Ball!
Saturday October 30th, 2021 
Spinnaker Restaurant, Sausalito, CA
A Wildly Wicked Evening with the Zydeco Flames
Master of Ceremonies Jim Gabbert
Live Auction, Fabulous Food, Fund the Need, No Host Bar
Witching Hours 6 – 10pm
Get ready to Party, Raise the Roof and Raise the Money!
The proceeds will support the re-opening of our Sausalito Sister Cities, Inc. cultural exchange programs in 2022, in addition to supporting our ever-evolving online and digital exchange programs.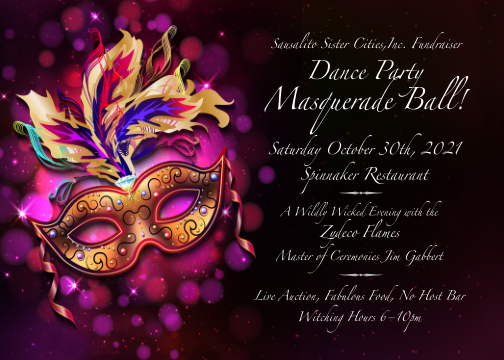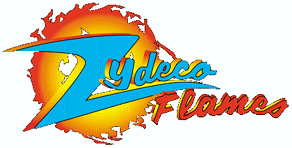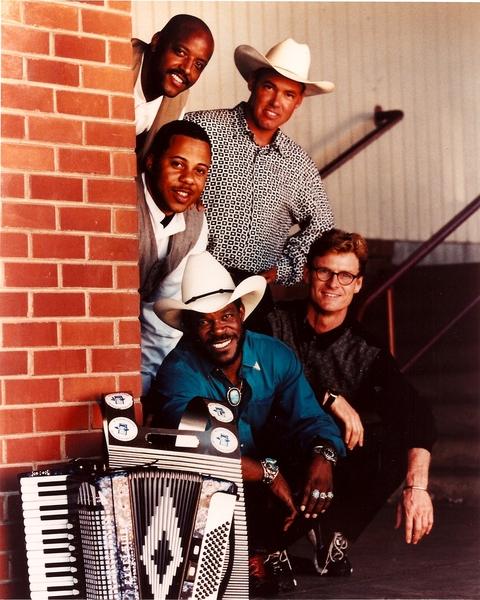 ABOUT ZYDECO FLAMES
Zydeco Flames is recognized as the West Coast's Premiere Zydeco Band. Their riveting sound comes from deep musical roots of Louisiana music & Creole culture plus Chicago Rhythm & Blues, Funk, and one of the tightest rhythm sections in the business. Winner of a North Bay Music Award, in the World / International Music category.
 
Zydeco Flames have issued seven CDs of hot zydeco dance music.  Their latest "Fire Dance" carries on the tradition of Clifton Chenier, Buckwheat Zydeco, and Queen Ida.  The Flames have shared stages with most of the greats of the style at dances and festivals up and down the West Coast. Five of their songs are featured in the computer game "The Sims Unleashed."
 
Accordionist Bruce Gordon first teamed up with singer-rubboard player Lloyd Meadows. Their work has included the premiere of the essential documentary film on Cajun and  zydeco music, "J'ai ete al Bal." They later expanded into a full band with electric guitarist Frank Bohan, bassist-singer Timm Walker, and drummer William Allums Jr. This in demand party band has performed at just about every important event in the Bay Area, from the Black and White Ball to the San Francisco Jazz Festival, as well as countless Louisiana, Cajun, and zydeco fests.